HURT AT WORK?
Injuries at work are serious. We can help.
HURT AT WORK?
Injuries at work are serious. We can help.
Am I Eligible For Workers' Compensation?
If you work for a covered New York employer (almost everyone!) then you are eligible for workers' compensation benefits if you are injured  in the course of your employment from the moment you begin work.
In fact, your employer must ensure safe access to and from work and sometimes travel to and from work could be covered by workers' compensation depending on circumstances.
Furthermore, your injury doesn't have to be caused only by a physical accident. Conditions or illnesses that occur over a long period of time are covered by workers' compensation too. These include carpal tunnel syndrome, back problems, and stress-related problems such as mental health issues, heart attacks, and strokes.
This is just one of many questions about workers' compensation that we receive from our clients on a regular basis.
Workplace Accidents & Injuries In New York
Workers' compensation is a type of insurance that is intended to provide injured workers with certain types of wage replacement and medical benefits for injuries sustained while working.
Under workers' compensation, a worker is typically entitled to receive financial compensation when they are injured, no matter what caused the injury. In return for this right to limited protection, workers give up their right to sue their employer for negligence.
New York State law requires employers to provide workers' compensation benefits by purchasing insurance or by self-insuring. Benefits are set by a state formula and include payments for medical care and to replace lost income, as well as time off for medical reasons related to the injury. Ultimately, workers' compensation is intended to protect workers and their families, while minimizing the need for litigation.
New York is home to some of the most dangerous work conditions in America. While certain industries are inherently dangerous, such as the construction industry, an accident can occur in any type of work environment.
Some of the most common types of workplace accidents that we see in New York include:
Car Accidents
Defective Equipment
Building Collapses
Office Accidents
Crane Accidents
Hospital Accidents
Warehouse Accidents
Heavy Machinery Accidents
Chemical Accidents
Welding Accidents
Refinery Accidents
Mining Accidents
Port / Dock Accidents
These are just some of the accidents that our clients have been injured in, however, we represent injured workers who were involved in all types of accidents.
Common Job-related Injuries & Illnesses
Employees can receive workers' compensation for a variety of different types of injuries.
In fact, your injury does not have to be caused only by an accident for you to obtain workers' comp. Conditions or illnesses that occur over a long period of time are covered by workers' compensation too.
Some of the most common types of workplace injuries that we handle include:
Head Injury
Eye Injury & Vision Loss
Neck Injury
Back Injury
Heart Attack
Stroke
Pre-existing Conditions
Burn Injury
Lifting Injury
Repetitive Stress Injury
Hearing Loss
Wrist Injury
Carpal Tunnel Syndrome
Foot & Ankle Injury
Injured Workers We Represent
Our work injury attorneys represent workers in all industries and professions in New York. Whether you were hurt in a construction accident or injured at the office, we are here to help you recover the compensation that you deserve. That being said, our clients consist of many different types of injured workers including, but not limited to:
Electricians
HVAC Workers
Factory Workers
Airline Workers
Oil & Gas Workers
Office Workers
Refinery Workers
Sanitation Workers
Metal Workers
Truck Drivers
Union Workers
City & State Employees
Police Officers
Firefighters
Transit Authority & Railroad Workers
These are just some examples of the industries and professions in which we represent injured workers. However, we represent workers from all industries to help them recover workers' compensation and other forms of financial support.
Filing A Workers' Compensation Claim
The application process for a workers' compensation claim consists of many important and time-sensitive steps. Unfortunately, many injured workers are denied the benefits that they need because they do not seek legal help when filing a workers' compensation claim. Understanding the proper steps to take after a work-related injury can prove to be crucial in your efforts to obtain workers' compensation as well as any other form of compensation that you may be entitled to.
Steps To Take After A Workplace Injury
Obtain necessary medical treatment
Notify A Supervisor About The Accident in Writing
File A Claim with the New York Workers' Compensation Board (Form C-3)
Obtain Doctor's Initial Report (Form C-4) Within 48 Hours of Treatment
Employer Reports The Injury To Workers' Compensation Board & Insurance company
Obtain Written Statement of Rights From Insurance Company
Why You Need an Experienced Work Accident Attorney On Your Side
There's a popular misconception about workers' compensation that needs to be dispelled right now for you to understand why you'll need a lawyer to fight for your benefits if you have been injured on the job in New York:
Just because you have a legitimate injury and cannot work, it does not mean that you will receive workers' compensation. That's because benefits are paid by your employer's insurance company, which has an arsenal of lawyers who are paid to deny your claim.
Denials are common during the first go-round of your claim because your case is handled by a third party insurer (not the State!), which doesn't like to pay up. When your claim is denied or your benefits are reduced or terminated, you are allowed to a hearing before a law judge. If you are at this stage and haven't already gotten a lawyer, call Markhoff & Mittman right away. You are involved in a legal proceeding, and the other side will definitely be represented by an attorney.
If the other side has a lawyer, you need one, too. Markhoff & Mittman attorneys will do all we can to ensure that you collect the benefits to which you are due. The thousands and thousands of cases we have won have given us the best experience possible to handle your case in the most effective way possible.
We know the ins and outs of gathering medical evidence, filing well-documented claims, and appearing at formal hearings. We know how to protect you from insurance company attempts to poke holes in your case, and we know how to handle all types of hearings and appeals before the New York Workers' Compensation Board's Judges and Commissioners.
OUR RECORD SPEAKS FOR ITSELF.
100,000+
PEOPLE REPRESENTED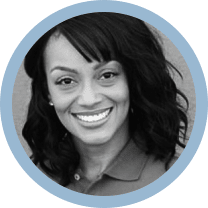 They kept my best interests at heart. Updates on a regular basis of the status of the case and returning of calls was much more prompt after I started dealing with the same lawyers and support team.
Danielle Dexter, Workers Comp Client from Westchester County
I'm very satisfied with my law firm. I will always recommend Markhoff & Mittman firm to family and friends. It's very important to have professional and supportive Law firm during your case.
Sevdija Lalicic Workers Compensation Client
Latest Workers' Compensation News
By
Brian M. Mittman
Workers' Compensation knowledge is vital for those filing. Here you will find monthly updates about various workers' compensation accidents and settlements.
July 3rd, 2018 - Construction Worker Killed In Scaffolding Accident
Two construction workers who were at a job site in Freeport, N.Y. were rushed to the hospital on July 1st after the scaffolding they were on collapsed. The pair fell 25-feet to the ground below. A 30-year-old man sustained serious shoulder injuries and an 18-year-old sustained s fracture skull and other life-threatening injuries. Sadly, the teen did not survive. The worksite has been shut down and an investigation launched.
April 5th, 2019 - Former FedEx Worker Caught Kickboxing While On Workers' Comp
A Middletown man has been arrested for workers' compensation fraud. He has been charged with stealing more than $9,000 in benefits. The former FedEx worker had been claiming benefits after he alleged a debilitating shoulder injury caused by tripping over pallets at his workplace in April of 2015. However, in 2017, he was found to be routinely working out at a local martial arts school where his alleged injury did not prevent him from kickboxing, doing jumping jacks, and other workouts. His own physician was shocked and testified that he was "far from disabled" after watching video of the man working out.
March 1st, 2019 - Nurses & Social Workers Fight For Protection From Violence
Legislation titled the Workplace Violence Prevention for Health Care and Social Services Workers Act is being heard in the House which aims to protect nurses and social workers from patients who are violent. Many workers are speaking about the threats and violence they have faced while at work, issues which often cause anxiety, depression, and physical injuries.
February 1st, 2019 - Man Accused Of Faking Slip & Fall Accident
A 57-year-old man has been accused of workers' compensation fraud after surveillance video showed him faking his accident. In the video, the man is shown taking a cup of ice, spreading the ice on the floor, throwing the cup away, and then walking back to the ice and taking a gentle "fall". He then waits on the floor for someone to "discover" him. He then filed claims for an ambulance trip to the hospital and various medical treatments.
January 9th, 2019 - Two Utility Workers Killed When Helicopter Crashes
According to a report released by the Federal Aviation Administration, a maintenance helicopter become tangled in power lines that were being worked on by utility workers and crashed, bursting into flames. Two of the utility workers were killed in the crash. Two others were hospitalized and treated for their injuries.
December 4th, 2018 - Man Arrested For Workers' Compensation Fraud In New York
A New York man had been arrested and charged with both insurance fraud and perjury. The allegations against him state that he filed for workers' compensation and collected payments while he continued to perform work for his family farm.
November 7th, 2018 - NY Is #1 In The Country For Workers' Comp Costs
A new report has shown that New York has overtaken California and is now the most expensive state, with $3.08 of every $100 of payroll spent on workers' compensation costs. This is an increase over last year, which is shocking considering that nationwide workers' comp costs are down.
October 1st, 2018 - Hardhat Falls Onto His Head
A construction worker in SoHo fell one story from the 4th floor to the 3rd floor of a building along with his tools landed on his head. Medics had to climb several ladders to reach him and then carried him to safety in a basket. Witnesses said he was bleeding heavily from his head while being loaded into the ambulance.
September 11th, 2018 - Construction Worker Killed By Saw
A man has lost his life on a construction site due to a slip and fall accident and his saw. At around 11 a.m., police responded to a 911 call to find a construction worker bleeding heavily from his neck. They determined that he had fallen and when he did, the saw he was using fell on top of him, striking his neck and cutting deep into the tissue. Despite their efforts, he exsanguinated on the way to the hospital and was declared dead upon arrival.
August 7th, 2018 - Construction Worker Rushed To Hospital After Fall
A man who was performing construction work at a job site in Brooklyn, NY fell several feet into a hole and sustained serious injuries which prevented him from getting out without assistance. Firefighters had to hoist him out so he could be taken to the hospital.
July 6th, 2018 - Contractor Guilty Of Not Buying Workers' Comp
A contractor has been ordered to pay more than $8,000 in restitution and fines after he admitted to failing to obtain the necessary workers' comp for seven employees while they worked on a home. Under Workers' Comp Law, the failure to obtain workers' comp is considered a class E felony.
June 4th, 2018 - New York Worker Falls 60-Feet
A 62-year-old construction worker fell around 60-feet from scaffolding where he was working to install copping stone. He survived the fall and was rushed to the local hospital for treatment.
May 2nd, 2018 - Local Law 196 Aims To Protect Construction Workers
Local Law 196 has officially gone into effect in New York City. This new law requires supervisors and workers to create a safety plan and to undergo training. Supervisors must undergo between 60 - 75 hours of training and construction workers must complete 40 - 55 hours of safety training.
April 4th, 2018 - Workers Pinned Under Iron Beam
Three workers in East Harlem were injured when they were pinned by an iron beam. The heavy beam fell off of a boom truck, pinning them to the train tracks they were working near. Although their injuries were not life-threatening, they were taken to the hospital for serious injuries.
March 7th, 2018 - March Is Workplace Eye Wellness Month
More than 2,000 people sustain on the job eye injuries each year and in an effort to raise awareness about the dangers which can cause eye damage, March has been deemed Workplace Eye Wellness Month.
February 5th, 2018 - Sanitation Worker Sucked Into Street Sweeper
A man who has worked for the Department of Sanitation for nearly 20 years may have sustained career-ending injuries recently. At around 12:30 p.m. on Tuesday, the street cleaner had a tire get caught in his truck and attempted to pull the object out. Instead, even though he had shut down the machine, the pressure the tire was under caused his entire arm to be pulled into the gears and crushed. He sustained a broken humerus and nerve damage.
January 4th, 2018 - MTA Worker Hurt During Subway Train Collision
Just after Christmas, two subway trains collided injured one MTA worker who was taken to the hospital with non-life threatening injuries. Officials have not commented on why the two trains collided but did say neither one derailed.
December 7th, 2017 - Bayonne Bridge Closed After Worker Injured
The Port Authority closed the Bayonne Bridge in both directions after a 49-year-old worker was seriously injured on the lower level of the bridge. Witnesses reported that the injury involved one of the employee's legs and that he was clearly in shock.
November 3rd, 2017 - Roof Collapse Injures Six Workers In Brooklyn
Six construction workers were hurt, four with serious injuries when a roof collapsed in Brooklyn, trapping them. The collapse occurred around 10 a.m. when a load of cinder blocks was hoisted onto the roof where apparently, the structure buckled under the weight of the blocks, sending the blocks and workers into the basement.
October 5th, 2017 - Delivery Man Hit By Bus In Queens
A 31-year-old man who was on his moped on route to deliver Indian food was hit by a bus that was making a right hand turn onto Roosevelt Blvd. Emergency responders rushed him to Elmhurst Hospital where he is being treated for head and body trauma. His doctors expect him to survive but his road to recovery will be a long one.
September 6, 2017- Subcontractor Crushed And Killed In An Industrial Accident
A 28-year-old subcontractor from Lebanon was recently crushed and killed by a heavy piece of equipment at an engineering and manufacturing company in Franklin. According to investigators, the man was a maker of vehicle parts. This company has already had workplace safety violations in the past and OSHA had issued several serious violations in 2010. OSHA is currently investigating what caused this man's death.
August 2, 2017- Woman Injured At A Meat Packing Company
 An employee at a meat packing company was recently injured when her arm got stuck in a conveyor belt. According to reports, it took about an hour to extricate the woman's arm and this was mainly due to maintaining her safety. She was taken to hospital by helicopter to the University of Cincinnati Medical Center with extreme injuries to her arm but, the injuries were considered non-life threatening.
July 6, 2017- Electrical Worker Falls 75 Feet To His Death On Construction Site
A 45-year-old electrical worker died recently after he fell 75 feet at the new Little Caesars Arena construction site in Detroit. According to the Detroit Deputy Fire Commission, the victim had fallen almost 75 feet and went into cardiac arrest. His co-workers started CPR on him and emergency crews took over as they transported him to Detroit Receiving Hospital. He was unfortunately pronounced dead at the hospital. It was reported that the worker was not wearing fall protection gear when emergency crews arrived, but it is unclear if he was wearing the protection before CPR was administered. The Michigan Occupational Safety and Health Administration is set to investigate the accident.
June 7, 2017- Construction Worker Falls Ten Stories To His Death On Work Site
A construction worker fell to his death after a wooden platform gave way underneath him. The 62-year-old man fell over 10 stories by the Hudson Yards. The Montgomery N.Y. resident was working at 400 W. 33rd St., surveying the 16th floor of a huge Manhattan West development project by Brookfield Properties. He fell through a platform and landed on the 6th floor landing. Medics pronounced him dead at the scene of the accident. The victim was a surveyor who was hired by 50 States Engineering. The City Buildings Department issued a full stop-work order at the building. For more details about this accident click here.
May 8, 2017- 54-Year-Old Man Dies In Bucket Truck Accident
A 54-year-old man died after the bucket truck he was in overturned in Wayne Township. State police reported that the man who was a Penn Power worker was elevated inside the bucket of a bucket truck as he worked on a utility pole. Instability caused the pole to move backward and overturned onto its side. The worker fell from the bucket and onto the roadway. According to witnesses, it was a 30-foot fall. He was pronounced dead at the scene of the accident.
April 13, 2017- Aluminum Poles Kill New Jersey Worker
A man working for a freight logistics company in New Jersey died after large aluminum poles fell on him. According to Howard County Police Department, the 54-year-old man was unloading aluminum poles when the poles shifted weight and ended up falling on him. He died on the scene of the accident. No one else was injured and there are no reported signs of foul play related to this accident.
March 2, 2017- Recycling Facility Accident Leaves 24-Year-Old Worker Dead
A 24-year-old worker died at a recycling facility after he was trapped inside a baler machine he was working on. The man sustained fatal injuries and was pronounced dead at the scene of the accident. Occupational Safety and Health Administration (OSHA) has opened an investigation which will include interviews with the employer, other employees, and any potential witnesses.
February 17, 2017- Worker Killed In Mudslide Clean-Up Accident
During the clean-up of a massive mudslide off Highway 17 in Scotts Valley, California, one of two Graniterock workers was killed. The two workers were part of a crew that was clearing the mudslide when they were both run over by a construction truck. It was reported that the two men were pinned under the truck's wheels and one of them died shortly after being struck. The second worker was rushed to the hospital where he was still conscious and talking.
January 12, 2017- Industrial Accident Leaves Worker With Life-Threatening Injuries
A worker was recently taken to a local hospital in Jacksonville Florida after he fell off a lift while changing light bulbs at a Southside warehouse. Police confirmed that the 74-year-old man was inside the building fixing light fixtures and bulbs at the time that he fell off of the lift. Witnesses state that he fell from 20- 30 feet and violently hit the ground. There is an ongoing investigation into this fall.
December 14, 2016- Louisiana Workers Critically Injured In Refinery Fire
Six people were injured after a fire broke out inExxonMobil's refinery in Baton Rouge. Four people were critically injured. Anonymous sources stated that the fire started when a crew tried to restart the facility's alkylation unit, used in the production of gasoline, which had been shut down for repairs. It is believed that the compressor blew out during the restart attempt and ignited a fire that caused severe burns on four of the work crew. The federal Chemical Safety Board (CSB) has launched an investigation into the fire, but it does not have the power to enforce regulations or give fines against the company.
November 10, 2016- Lineman Dies In An Electrical Accident
A man from Illinois working as a lineman in Winnebago County died from injuries he sustained in an electrical accident. The 30-year-old came into contact with charged wires and was flown to a Dane County hospital but he did not survive. His preliminary autopsy results show that he had an accidental electrocution. Local authorities and OSHA are investigating his death.
October 1, 2016- Column Panel Topples Over And Kills Construction Worker
In San Diego, a column panel fell on a construction worker at a work site and killed him. According to a Department of Industrial Relations spokeswoman, the accident took place after another employee was about to pour concrete into a form. The form fell over and toppled over on the other worker. The state's Occupational Safety and Health Administration is investigating the death.
September 27, 2016-  Man Loses Arm In Construction Accident
A 34-year-old construction worker had to have his left arm amputated after an accident inside an elevator shaft took place. The accident took place at a building that was under construction in the 700 block of North Hudson Avenue in River North. According to fire officials and police, the man was transported to Northwestern Memorial Hospital in critical condition where he underwent surgery.
August 17, 2016- Avon Construction Worker Killed After Being Hit By Dump Truck
In Avon, a construction worker was recently struck and killed by a dump truck in a construction zone. The worker was an Avon resident and he was pronounced dead at the scene. The truck he was directing mysteriously struck him, according to the police. Both the construction worker and driver worked for KMU Trucking Inc. It is unknown whether or not charges will be issued, but there is an open investigation into the accident.
June 8, 2016- Mamaroneck Utility Worker Injured After Falling Into A Manhole
On June 7, 2016, Mamaroneck police reported that a utility worker fell down into a manhole. The man was able to pull himself out of the manhole and he reportedly suffered some injuries, but the extent of the injuries was not immediately known.
May 11, 2016- Organized Labor Protests Against Unsafe Bank Building Conversion Project
Recently, organized labor took to the streets of New York City near 1 Wall Street to protest a 50-story bank building's conversion project. The protest was over the project's developer who is being accused of not caring about the lives of New York City workers. Several tradespeople gathered in protest for responsible development. The protest comes after New York City observed Workers Memorial Day in remembrance of construction workers who lost their lives on the job.
April 14, 2016- NY Workers' Compensation Reforms Have Been Shelved At The Moment
Attempts to change the New York State's Workers Compensation Board have recently been shelved and do not look like they will be part of the 2016-17 budget. The reasons behind putting off these talks, for now, are in part due to the complexity of the system for workers who are injured on the job, as well as other pending issues that are currently under debate such as minimum wage and family leave. Republican-led Senate and Democratic Assembly both rejected changes to the Workers' Compensation Board proposed in their budgets in March.
March 17, 2016- Doctors Who Don't Accept Workers' Comp Getting Injured Workers Referred To Them In NY
Recent reports have discovered that several doctors who used to accept workers' compensation insurance have opted out of the program, but they still find themselves listed as participants by the New York State. Injured workers trying to find a provider are suffering the consequences of this issue. In one case an injured worker was provided a list of 64 doctors to attend to his injuries, however, not one of them could assist him because they no longer accepted workers' compensation.
February 5, 2016- Construction Worker Falls Six Stories And Dies
On Thursday February 4th, 2016 a Manhattan construction worker fell six stories and died. The man was standing on a fire escape according to authorities. He was a 62-year-old man from Queens who was replacing gutters at a building on 124 E. 107th St. in East Harlem. The man is believed to have slipped and fell six stories down. Unfortunately, he was not wearing safety equipment and was pronounced dead at the scene of the accident. This incident is being investigated by the Department of Buildings.
January 15, 2016- Boston,MA Workers Compensation Settlement Hopes To Prevent Future Deaths
In April 2014, two men were killed when a crane they were working on overturned and fell nearly 140 feet while they were harnessed to the crane. These deaths should never have occurred. A settlement agreement has now been reached between the U.S. Department of Labor and Mass Bay Electrical Corp., that ensures the East Boston Electrical contractor the men were working for, provides extensive corrective action. The corrective action is set to prevent future deaths and injuries. A training fund has also been established in memory of the two men who died.