White Plains Workers' Compensation Lawyer
Local workers' compensation lawyers fighting for worker's rights.
White Plains Workers' Compensation Lawyer
Local workers' compensation lawyers fighting for worker's rights.
The Disability Guys is a New York Workers' Compensation and Social Security Disability law firm.
Every single day, hundreds of hardworking New Yorkers are injured on the job. While many are aware of what workers' compensation is and that they have the right to file for it, they don't realize that they aren't guaranteed to have their claim approved. In fact, many times after being hurt at work, the injured employee is shocked to find that their claim has been denied outright.
If your workers' compensation claim has been denied, we can help.
Review Our White Plains Office
Why Would A Worker Need To Google "Lawyers Near Me"? Here Are Just A Few Examples
No one expects that they will be injured on the job but it does happen and frequently. Some of the recent accidents in and around White Plains, NY have included:
Highway Worker Burned On The Job - Westchester County, 10601
It was a typical Tuesday morning when a highway worker sustained serious burns. She had just started to pull her dump truck up to a hopper which was supposed to pour molten asphalt into the truck bed when the load was unexpectedly released onto the cab of the truck. The asphalt was so hot that it damaged the $220,000 truck beyond repair and it was only the cab that kept the worker from being killed.
HVAC Worker Falls From A Ladder In County Court Building - White Plains, NY 10602
While attempting to fix a boiler in the basement of a White Plains County courthouse, an HVAC worker fell from a ladder and sustained injuries to his spine, right knee, and his shoulders. He has stated that his injures have prevented him from returning to work.
Postal Worker Shot While Delivering Mail - Westchester County, 10610
A 27-year-old postal worker was shot in the arm when he attempted to help a coworker who was fighting off an attempted carjacking. The suspect then shot the mail carrier's car and took off in the stolen vehicle which he later crashed. The police were able to apprehend him.
Industries In New York Where Workers Are Commonly Injured
Employment Attorney - Helping Workers Understand Their Legal Options
Workers' Rights Law Firm Fight Back
Experienced Lawyers Prepared To Fight Discrimination

Deeply Involved In The Local Community

Dedicated To Excellent Communication & Making Sure All Client's Questions Are Answered
Sadly, we live in a world where harassment and discrimination still exist. While many believe that they have no choice other than to put up with this mistreatment or find a new job, there are laws which allow them to seek justice. In New York, protected characteristics include:
Use Of A Service Animal
Sex
Citizenship
Gender Identification
Political Activities
Familial Status
Marital Status
Race
Age
Religion
Which means that if an employee is harassed because of one of these characteristics, they may be able to take legal action to protect their rights. Our law firm has helped others not only obtain compensation but also change workplace policies. While we understand that fighting an employer or coworker due to discrimination is stressful, we are here to help support our clients during this time.
Social Security Attorney - Assisting New Yorkers Who Are Unable To Return To Work
Lawyers Who Help Those Who Need It Most
Experienced Attorneys Ready To Help Disabled Workers Get The Payments They Need

Offering Free Initial Consultations

Praised As "Patient", "Excellent Communicators", and "Confident" By Former Clients
When most people hear the term Social Security, they frequently think of payments that many people receive after they retire. What they don't realize is that if a worker becomes disabled, they may be able to obtain payments that will help them stay financially stable.
A social security disability claim is separate from a workers' compensation claim and is incredibly difficult to obtain approval for. More than 2 million requests are made each year and the majority of those claims are denied. Appeals are possible but there is a backlog in the court system and the person who is making the claim may have to wait 1 1/2 years for their case to be reviewed.
It's best to avoid the appeal process entirely and work with an experienced attorney as soon as possible, although, if a denial is received, an attorney can begin to help with the appeals process.
Together with our clients, we fill out the necessary paperwork, file the claim, speak with insurance companies and medical experts, and if needed, work through the appeals process. We are available to answer any questions that our client has and can also help them identify other forms of compensation.
Law Firm - Pursuing All Possible Legal Avenues
Construction Workers May Be Able To Claim Workers Comp and File A Personal Injury Lawsuit
Free Initial Consultations Offered To Clients

Experienced Lawyers Who Have Handled Hundreds Of Construction Accidents

Law Firm Recommended As "Exceptional Advocates" In Reviews
It's no secret that construction work is dangerous. Every year, thousands of employees are seriously injured on the job due to:
electrocution
defective tools
falling objects
scaffolding accidents
crane accidents
automobile accidents
The injuries sustained by these workers can be debilitating and may leave them unable to continue in their chosen career. When this happens, it's normal for these employees to file for workers' compensation and sometimes social security disability to help them cover the bills. What they don't know is that in addition to these claims, it may also be possible to file a personal injury lawsuit against a negligent party.
A personal injury lawsuit can provide the accident victim with the compensation they otherwise may never regain, including full lost earnings, emotional pain and suffering, and physical pain and suffering. But in order to recover this compensation, an attorney will have to investigate the accident, collect evidence, and build a case.
Labor Relations Attorney- Aggressively Fighting For Our Clients Rights
Workers' Comp Is A Complicated And Lengthy Process
Rated Top Workers Comp Law Firm 2016

Offering Free Consultations For Injured Workers

Decades Of Experience In Workers' Comp Law
Workers' comp insurance is supposed to be simple - an employee is injured, they fill out a form, and the "no-fault" insurance provides them with coverage for their medical bills and sometimes a fraction of lost wages. However, insurance companies intent on saving money have found numerous ways to make the application process more difficult, giving them reasons to deny a claim.
When a claim has been denied, the applicant can file an appeal, however, the appeals process is even more complicated and often the case must be presented before the Workers' Compensation Board. Without sufficient evidence, the board will not overturn the denial.
The best way to get what is needed is to consult with a workers' compensation attorney as soon as possible. There are strict deadlines when filing either the initial claim or the appeal so don't hesitate.
Insurance Attorney - Making Sure Payments Are Correct
A Work Injury Is Coverable And Our Law Firm Keeps The Heat On Insurance Companies
Decades Of Experience In Workers' Compensation

Lawyers Completely Familiar With How Insurance Companies Train Their Adjusters

Dedicated To Leaving No Stone Unturned When Seeking Compensation For Clients
No one wants to believe that the system which has been put into place to help them recover if an accident should happen is more concerned about profit than they are policyholders, but when it comes to insurance companies, this is frequently the case.
Even if a claim has been approved, adjusters are trained to look for ways to reduce the amount that is being paid out. For work injury victims, every penny is precious and all too often, a mistake or deduction made on their claim results in a small amount received.
An experienced workers' compensation can help identify those mistakes and can put the pressure on the insurance company to pay the correct amount, all while determining if the client is also eligible for other forms of compensation. Without their help, it may be impossible to obtain the correct coverage.
Resources For Work Accident Victims
Local Hospitals
New York Presbyterian / Hudson Valley Hospital 1980 Crompond Rd Cortlandt, NY 10567 (914) 737-9000 Website Directions
Saint Vincent's Hospital Westchester 275 North St Harrison, NY 10528 (914) 967-6500 Website Directions
New York Presbyterian / Lawrence Hospital 55 Palmer Ave Bronxville, NY 10708 (914) 787-1000 Website Directions
White Plains Hospital
41 East Post Road White Plains, NY 10601 (914) 681-0600 Website Directions
Northern Westchester Hospital 400 East Main Street Mount Kisco, NY 10549 (914) 666-1200 Website Directions
Westchester Medical Center 100 Woods Road Valhalla, NY 10595 (914) 493-7000 Website Directions
New York Workers' Compensation Board Locations
WCB District Office - Peekskill, NY 41 N Division St Peekskill, NY 10566 (866) 746-0552 Directions
WCB District Office - Manhattan, NY 215 W 125th St #5 New York, NY 10027 (212) 662-2011 Directions
WCB Customer Service Center - White Plains, NY 75 S. Broadway White Plains, NY 10601 (866) 746-0552 Directions Website
US Social Security Administration Offices
Yonkers Social Security Administration Office 20 S Broadway Yonkers, NY 10701 (800) 772-1213 Directions
New Rochelle Social Security Administration Office 85 Harrison St New Rochelle, NY 10801 (800) 772-1213 Directions
White Plains Social Security Administration Office 297 Knollwood Rd White Plains, NY 10607 (800) 772-1213 Directions
Peekskill Social Security Administration Office 1 Park Place Peekskill, NY 10566 (800) 772-1213 Directions
Other Local Resources
Westchester Office For The Disabled
148 Martine Ave #102 White Plains, NY 10601 (914) 995-2957 Website Directions
Westchester County Employment Center 120 Bloomingdale Rd #218 White Plains, NY 10605 (914) 997-8798 Directions Website
We Aren't All Work - Our Legal Team Knows How To Have Fun Too! Check Out Our Favorite Places To Visit
Philipsburg Manor 381 North Broadway Sleepy Hollow, NY 10591 914-366-6900
Donald M. Kendall Sculpture Gardens 700 Anderson Hall Rd Purchase, NY 10577 914-253-3150
Lyndhurst Mansion 635 S Broadway Tarrytown, NY 10591
Latest White Plains Workers' Compensation News
By
Brian Mittman
This news section covers all Workers' Compensation related news for White Plains, NY
July 7th, 2019 - Former Construction Worker Walks For The First Time In A Decade
Ten years ago a man working on a construction job fell from a roof and became paralyzed. Today, with the help of a robotic device, he is walking again at a White Plains rehab center. The device he has been given has been used for veterans that are paralyzed. The only reason more haven't been made available to patients throughout the country is the cost of each unit.
April 15th, 2019 - Construction Worker Falls To His Death In Brooklyn
Just a week into a new job, a 23-year-old construction worker has died. According to authorities, the man was working to lay brick under a water tower on a 13-story building in Brooklyn Heights when he fell. He did not survive the fall. There has been no mention of any safety gear that was being used at the time of the accident. The Department of Buildings is investigating the fatal accident.
March 21st, 2019 - NY Dot Worker Dies A Week After Accident With Semi
A family is mourning the loss of their loved one despite the efforts of his doctors. On March 13th, 2019, the 45-year-old NY Dot worker was in his NY Dot vehicle when a passing tractor-trailer hit the car. He sustained serious injuries and was rushed to the hospital. The driver of the semi has been charged with failing to exercise due care. Governor Cuomo has ordered all flags on government buildings to be lowered to half mast in honor of the victim.
February 22nd, 2019 - Two Construction Workers Shot On The Jobsite
One construction worker was killed and another seriously injured when they were shot while at work. According to police reports, the construction workers were not the intended target. The shooter had gotten into an argument with another man and tried to shoot that man, but missed. Police are still actively investigating the incident.
January 25th, 2019 - Worker In Critical Condition After Three-Alarm Fire
Firefighters were called to battle a blaze at a business in Queens on Monday, January 21st, 2018. The company, which sells wholesale toys and medical supplies, already had several employees in the building at the time the fire broke out around 7:30 a.m. One of the workers was found unconscious and rushed to the hospital where they have been found to be in critical but stable condition.
December 7th, 2018 - Metro Workers Hurt When Car Explodes
According to investigators, two metro workers were injured when a car exploded. Although a report has not been issued, it has been announced that the explosion was caused by flammable materials inside of the car. Both workers were taken to the hospital with serious injuries but are expected to recover.
November 28th, 2018 - $135 Million Dollar Construction Project Begins
A 1-mile stretch of reconstruction has started on I-95 in Westchester. Many of the ramps will be either completely rebuilt or upgraded and several bridges will either be fixed or replaced. The question is, how many construction workers will be injured during this project?
October 18th, 2018 - Construction Worker Awarded $350,000
A construction worker who was seriously injured when struck by a piece of metal reinforcement bar while working on a bridge has been awarded $350,000. At the time of his accident, the bar caused serious internal injuries to the worker's abdomen and he had to undergo extensive surgery. He later filed a lawsuit alleging that the saw he was using to cut the bar did not provide proper safety.
September 20th, 2018 - Paralyzed Worker Walks For The First Time In A Decade
Thanks to advances made in robotics, a man who was paralyzed more than a decade ago is now able to walk upright, turn, and stand on his own. The patient has expressed how deliriously happy he is since he now has the ability to look people in the eye once more. He hopes that this robotic exoskeleton is just the beginning and that one day, anyone who is paralyzed will be able to walk on their own.
August 20th, 2018 - Sanitation Worker Suffers Devastating Hand Injury
The NY Police have reported that a sanitation worker required assistance when he crushed his hand while working at the Northport Fire Department. Officers were called to the scene where they escorted the man to the hospital for treatment.
July 24th, 2018 - NYC Construction Worker Killed By Falling Beam
A stop work order has been issued at a construction site after a scaffolding accident claimed the life of a 28-year-old man. Investigators have stated that a beam from a piece of scaffolding came loose and fell 12 floors before hitting the victim. He survived long enough to arrive at the hospital, however, he was pronounced dead shortly after.
June 7th, 2018 - DOT Worker Hit By Car
A Department of Transportation worker was injured when he was hit by a car during roadside cleanup. The driver of the vehicle failed to stop and provide aid, instead leaving the scene of the accident. Police are now searching for the silver two-door car.
May 14th, 2018 - New York Construction Workers Must Now Have Training
A new law has passed which requires construction workers to obtain at least 40 hours worth of training. By March, workers were supposed to have 10 hours of training with another 30 completed by the end of the year. Government officials hope that this new law will help prevent future construction accidents.
April 18th, 2018 - Workers' Comp Board Proposes Changes
A new proposal set forth by the Workers' Compensation Board is designed to hopefully make the process of filing for and obtaining medical care easier. Changes include larger payments to medical care providers and a universal claim form, designed to make it easier to apply for workers' comp.
March 14th, 2018 - Forklift Accident Claims Life Of Construction Worker
A forklift accident involving a steel beam took the life of a 34-year-old construction worker. When the forklift was put into reverse, the victim was hit in the head with the steel beam and although rescue workers rushed to his aid, he was pronounced dead at the scene. The Department of Buildings has issued a stop work order for the job site and the death is being investigated. The construction site was previously shut down for failed to obtain a work permit last year.
February 14th, 2018 - February Is American Heart Month
American Heart Month has been celebrated since 1964 but cardiac conditions are still the leading cause of death in the U.S., including heart attacks caused by on the job stress. In fact, research has shown the stress cardiomyopathy can be caused by either physical or mental stress.
January 10th, 2017 - Electrician Dies While Installing Solar Panels
While installing solar panels on a home in Queens, a 60-year-old certified electrician fell from the roof. His coworkers called 911 and he was transported to the hospital where doctors pronounced him dead. The Department of Buildings issued a stop work order on the job site until their investigation has been completed.
December 19th, 2017 - Postal Worker Shot On The Job
One postal worker was seriously injured when he was shot by a man who had just stolen a car and was shooting erratically while he was driving away. The bullet when through the windshield of the postal van and hit the driver. Police said the shooting was just one of six crimes committed by the carjacker that day.
November 8th, 2017 - Car Crashes Into Building Injuring Three Employees
A local business sustained structural damage and three employees were taken to the hospital when a car slammed into the front of the building of a local party venue. At the time of the accident the venue was hosting a child's birthday party, luckily the children were in the back about to cut the cake. The police have yet to comment on what caused the driver to lose control of the vehicle.
October 6th, 2017 - Scaffolding Accident Kills Construction Worker
Emergency responders were called to a construction site after a 52-year-old man fell 15-20 feet from scaffolding. Upon their arrival, they determined that he was conscious but that he had sustained a serious head and chest injury from the fall. He was transported to the hospital but shortly after his arrival, he suffered a massive heart attack and died.
September 27, 2017- Forklift Accident At Produce Terminal Leaves One Man Dead
One person died at a produce terminal following a forklift accident in an industrial district. According to police reports, the man died at the scene of the accident in McAllen. Several witnesses reported that a young man was seen backing up a forklift when the heavy machinery started to fall off the concrete platform warehouse. It is believed he was trying to jump off the forklift for safety but instead, he ended up under the machine. Authorities are handling the investigation of the man's industrial accident.
August 17, 2017- Roll-Over Accident Kills A Construction Worker
A man from Concord recently died following an accident that occurred as he was operating a construction vehicle. It was reported that the construction vehicle went down an embankment and rolled on top of him. The 50-year-old man died at the scene of the accident. The accident took place at a private residence where the construction company the man was working for, was paving a driveway. The worker was operating a steamroller used to level and smooth out road surfaces. The federal Occupational Safety and Health Administration (OSHA) was notified of the man's death and an investigation is underway.
July 19, 2017- Man Dies While Doing Maintenance Work At Intel
On July 13, 2017, a worker died in an accident at Intel's Rolner Acres campus in Hillsboro. According to authorities, the 50-year-old man was doing some maintenance work on a vertical industrial storage counsel.  He was employed by Raymond Handling Concepts Corporation, which is a subcontractor for Intel. It is not clear what led to this accident, crime has been ruled out, but it is under investigation by the Oregon Occupational Safety and Health Administration.
June 23, 2017- Industrial Accident Leaves One Worker Dead
An industrial accident that took place on June 20, 2017, in Anne Arundel County in Maryland, is under investigation. According to fire officials, crews responded to a report of a traumatic injury at a Goodwill Outlet store in Linthicum. The person was pronounced dead at the scene of the accident. Considering how recent the accident happened, there were no immediate details about how the accident happened. The incident is being investigated by Maryland Occupational Safety and Health.
May 26, 2017- Schick Manufacturing Employee Suffers Traumatic Injuries To Her Hand
A Schick manufacturing employee in Milford experienced traumatic injuries to her hand and arms after her hand got lodged in a machine while working. She is in serious condition. Other employees stated that the woman's arm became entangled in the machine early in the morning. The security department called 911 to respond to the facility emergency. The woman was extricated in about 17 minutes and paramedics rushed her to Yale-New Haven Hospital. An OSHA investigation is underway and Schick is providing counseling for employees.
April 20, 2017- Building Supply Company Fined Heavily For Multiple Safety Violations
A building supply company in San Francisco has been fined over $62,000 for several safety violations. The safety violations were in connection with a forklift accident that killed a man. The company, Good View Roofing & Building Supply Co.,  was responsible for an accident that killed a 58-year-old man. The 58-year-old was transferring building supplies from the company's warehouse while using a forklift until a bag of mortar mix fell off the load and blocked the front right wheel of the forklift as it went down a ramp. A failed attempt to reverse the forklift led to the five-ton vehicle tipping over the edge. The forklift driver was crushed to death while trying to jump out of the cab of the forklift.
March 16, 2017- Worker Gets His Fingers Caught Under A Beam
A worker at Tecumseh suffered an industrial work accident while he was lifting a large steel beam. The man was trying to set the steel beam down onto a table according to one of the deputy fire chiefs at Tecumseh. The incident ended up with the beam landing on the man's fingertips. He was transported to the nearest hospital straight after the incident occurred. It is unclear whether or not the incident is being investigated as well as the condition of the man after he was hospitalized.
February 28, 2017- Industrial Worker Unloading Doors Crushed To Death
A 57-year-old worker died as he was unloading doors at Manning Building Supplies in St.Augustine. The accident took place as a result of the load shifting and the worker died at the scene of the accident. According to witnesses, a few men were moving heavy doors from one trailer to another when suddenly one man dropped a door. The drop led to three other doors falling on the man who died and they each weighed 200 pounds. The 57-year-old was checking labels and did not see the doors falling.
January 31, 2017- Construction Worker Injured On A Collapsed Work Site
A construction worker was injured and taken to hospital after an accident took place on a work site in Bucks County. The accident took place at a site where another worker had been seriously injured in 2014 when the fire-damaged building collapsed. Firefighters from the borough responded to the scene and removed the injured worker who was on a below-grade portion of the job site, using a stokes basket. He was transported to the hospital by the Bucks County Rescue Squad. The circumstances surrounding the accident remain under investigation.
December 22, 2016- Pipefitter Falls From Day But Will Not Be Compensated For Injuries
A Mississippi pipefitter is not going to be compensated for injuries he suffered in a fall during work hours. The pipefitter fell out of a tree that he had climbed for fun, not for work purposes, when there was a lull in his day. The Mississippi Workers' Compensation Commission decided that his injuries are not compensable under the state's workers' compensation law. Read more about this verdict here.
November 30, 2016- Mechanic Seriously Injured In Garage At Work
In Kanata, paramedics were called to an automotive mechanic garage after they received reports of a mechanic who was seriously injured by a vehicle. The mechanic suffered pelvic and leg injuries after a co-worker lost control while trying to drive a vehicle onto a hoist and instead accelerated and struck him. He was pinned for a brief moment against a workbench. Firefighters were able to free the man and began medical treatment on him before the paramedics arrived. He was taken to hospital where he was reported to be in serious but stable condition.
October 27, 2016- Department Of Labor Data Reveals Back Injuries Are Common For Workers
The Maine Department of Labor data has revealed that back injuries are the most common type of injuries among workers. In 2014, there were roughly 200,000 cases of employees who missed at least one day of work because of a back injury. This number was out of a total of 1.15 million total cases of occupational missed time for injuries in a 2015 report by the Labor of Statistics. The other commonly reported injuries after back injuries were hurt hands and knees, followed by sprains and tears.
September 29, 2016- Woman Charged With Almost $6,000 Workers' Comp Fraud
A Finger Lakes woman was recently arrested on charges of fraud. The New York State Inspector General announced that the woman defrauded the workers' compensation system and stole close to $6,000 in insurance benefits that she was not entitled to. The 47-year-old woman was charged with Grand Larceny in the Third Degree, Insurance Fraud in the Third Degree, Perjury in the First Degree, two counts of the Workers' Compensation crime of Fraudulent Practices, as well as five counts of Offering a False Instrument for Filling in the First Degree.
July 21st, 2016 - Workers' Compensation Attorneys Support Carnival Day at Brighter Futures Summer Day Camp
The attorneys at The Disability Guys joined Brighter Futures Summer Day Camp and the children that they provide an enriching experience for on Carnival Day. This is the second year that the firm has celebrated Carnival Day and are excited to provide each child with a new backpack. Brighter Futures Summer Day Camp
June 22nd, 2016 - Construction Worker Seriously Injured In Fall
A construction worker fell from a ladder while he was working on a roof. He was taken to a local hospital and is expected to recover.For more information, check out White Plains Daily Voice
Markhoff & Mittman, P.C.
|
A White Plains Workers' Compensation and Social Security Disability Law Firm
914-946-1452
|
Directions
|
120 Bloomingdale Rd #403
,
White Plains
,
NY
10605
[raw]
Upcoming Workers' Compensation Webinars and Local Events
What Should I Do If My Workers' Compensation Claim Was Denied?
Date/Time: Thursday, May 10th, 2018, 6:00pm
In this webinar, join us as we cover one of the most frequently asked questions we get from new Workers' Compensation clients. The most common question asked is what should I do if my claim was denied? Our experienced attorneys will explain what your legal options may be and how to file an appeal. This webinar will be broadcast via Google Hangout. To register your interest for the event, email
[email protected]
Markhoff & Mittman, P.C.
White Plains, NY
Check Out Our Other Pages
If you have any questions about Workers' Compensation or Social Security Disability, call The Disability Guys for a free consultation!
OUR RECORD SPEAKS FOR ITSELF.
100,000+
PEOPLE REPRESENTED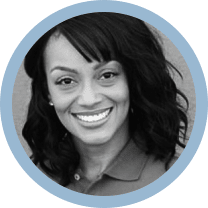 They kept my best interests at heart. Updates on a regular basis of the status of the case and returning of calls was much more prompt after I started dealing with the same lawyers and support team.
Danielle Dexter, Workers Comp Client from Westchester County
I'm very satisfied with my law firm. I will always recommend Markhoff & Mittman firm to family and friends. It's very important to have professional and supportive Law firm during your case.
Sevdija Lalicic Workers Compensation Client