Unable To Work Due To Disability?
Our Social Security Disability Lawyers Can Help
Unable To Work Due To Disability?
Our Social Security Disability Lawyers Can Help
Our disability attorneys have helped tens of thousands of clients win benefits from:
N.Y.  Workers' Compensation Board
U.S. Social Security Administration
City / State Retirement Disability programs
If you cannot work because you are disabled, continue reading, as you will likely need help with a social security disability claim.
Disability Benefits — Federal Social Security Program
Are you unable to work because of a physical or emotional condition? You may be able to obtain federal Social Security disability benefits. Many people think that Social Security is just a program for retired workers. However, the federal Social Security program supports more than just retired workers. In fact, Social Security is designed to protect US citizens from a lack of income due to various reasons including old age, disability and unemployment. Social Security disability is a form of financial support for Americans who cannot work due to a physical or emotional condition.
However, it's not easy to get Social Security benefits. Each year, about 65 percent of the 2.5 million people who file with the federal government for Social Security disability are initially denied benefits. Additionally, the appeals process is so backlogged that it often takes at least 17 months for an appeals hearing to be scheduled.
New York Social Security Disability Lawyers
Statistics show that your chances of winning your claim are improved by having an experienced lawyer. The Disability Guys have been helping individuals with disabilities to obtain Social Security benefits in New York for over 80+ years. Whether you are applying for Social Security benefits for the first time, or are appealing a denied claim, we can help.
Our lawyers are committed to helping you get the financial support that you need. Contact us today at (866) 205-2415 for a free consultation.
Am I Eligible for Social Security Benefits?
The federal Social Security program encompasses a number of programs that protect against poverty, old age, disability, unemployment, and others. The laws governing disability benefits are too complex to explain fully here, but we'd like to provide this overview:
First, you must have worked for a specified time period (generally twenty out of forty (20/40) quarters or five of the past ten years in any combination).Do you have enough quarters to even apply?
Second, you must have a physical or emotional disability that is severe enough to keep you from working.
Third, you must have a doctor's report and other medical evidence proving what your inability to work is, any limitations you may have, and even your ability if any to work.
Obtaining Benefits Is Not Easy
Even when you are entitled to benefits, the process is lengthy and can be discouraging. The Social Security Administration processes more than 2 million disability claims each year, and managing the sheer numbers of applicants makes it an impersonal and sometimes dehumanizing experience. The government's resources are limited, meaning that that you'll receive little government guidance in how to file, what evidence you need to present, and how to best present it. It's almost routine for the Social Security Administration to reject most applications—especially if a lawyer wasn't used.
In order to receive benefits, the majority of people have to go on to the next step, which is to file for a hearing before an Administrative Law Judge, a step that can take an additional 17 months or longer. So, you can understand why some people give up even when they are legally entitled to Social Security disability benefits.
If you are about to apply for federal Social Security benefits or if you are considering the next step after being denied benefits, consider these facts:
Most claims do not contain enough documentation to win benefits. We can help you gather the right medical evidence to prove your case.
Mistakes in filling out paperwork result in delays or outright denials. We will help complete the necessary forms completely and professionally.
Social Security laws and regulations are confusing and complicated. We will handle your case so that you receive maximum benefits.
Disability benefits are available from other federal or state programs in certain circumstances. We will conduct a complete review of your case to ensure you have filed for all the benefits to which you are entitled. Not only are you eligible, your children or dependents may be eligible for a separate payment based upon your social security disability (auxiliary benefits), and we can help obtain these benefits for you as well.
Should I Hire A Social Security Disability Lawyer?
More than half of all people who apply for Social Security disability benefits in the United States are unable to obtain their benefits initially. The application process and paperwork involved can be very complicated. In fact, not understanding the application process is one of the main reasons for denied claims.
We believe that when you are disabled because of accident, injury, or disease, you should focus on taking care of yourself—and not have the additional stress of dealing with a frustrating government bureaucracy. You'll find that our SSD lawyers know how to listen. We understand the financial and health worries that our clients face while applying for Social Security disability benefits.
Decades of experience in helping clients who are disabled has taught us the value of combining professional expertise with a personal approach so that each client receives the best that we have to offer. You'll have peace of mind that you are getting the best legal help possible in fighting for your benefits.
At The Disability Guys, our mission is to make a difference in our clients' lives. Our experience shows that how a disability is presented can be the difference between receiving benefits and not receiving benefits. As your lawyer, it will be up to us to fully and completely present your case so that the Social Security reviewers, doctors, and judges decide that you meet the requirements of the program and approve your claim to benefits.
Contact Us For A Free Consultation
When you're disabled, you need all the help you can get, and you need it as soon as possible. Call us at (866) 205-2415 to discuss your situation with our experienced attorneys or tell us about your situation online to schedule your free consultation.
OUR RECORD SPEAKS FOR ITSELF.
100,000+
PEOPLE REPRESENTED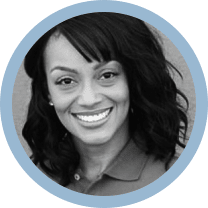 They kept my best interests at heart. Updates on a regular basis of the status of the case and returning of calls was much more prompt after I started dealing with the same lawyers and support team.
Danielle Dexter,
Workers Comp Client from Westchester County
I'm very satisfied with my law firm. I will always recommend Markhoff & Mittman firm to family and friends. It's very important to have professional and supportive Law firm during your case.
Sevdija Lalicic
Workers Compensation Client