Yonkers New York Workers' Comp Lawyers
We serve workers injured on-the-job in Yonkers, NY.
Yonkers New York Workers' Comp Lawyers
We serve workers injured on-the-job in Yonkers, NY.
Work Accident In Yonkers? You Can Count On Our Team
Thousands of work injuries are suffered by just as many nameless victims each year in Yonkers. Along with most of these workplace injuries come workers' compensation claims, though the benefits awarded to victims are hardly ever adequate or sufficient.
By working with The Disability Guys, an experienced team of work injury lawyers in Yonkers, victims can rest assured that their best interests are being represented. More importantly, victims have a better chance at a maximum compensation than if they were to handle the workers' comp claim by themselves.
Yonkers Workers' Comp Law Firm
Nearly 90 years after opening our first workers' comp law firm in New York, the experienced legal representatives at Markhoff & Mittman continue to fight for the rights of injured workers.
No one asks to become the victim of a work injury. Even worse is the fact that these unexpected accidents can leave these same victims with permanent physical & emotional trauma that can haunt them for the rest of their lives. In other cases, victims perish and their families are left to deal with unimaginable repercussions on their own.
The workers' comp system was established to support workers after injury-causing accidents. However, it often fails to provide the proper support, financial or otherwise, that is so desperately needed by victims to get back on their feet. For this reason, the experienced personal injury attorneys at The Disability Guys have devoted their professional careers to guiding victims of work accidents through workers' comp claims, disability applications, and personal injury lawsuits.
How Can A Worker's Compensation Law Firm Help Me?
There is no requirement for an individual injured or hurt while on-the-job to contact an attorney to fight for them. However, many injured victims opt to call an attorney after a work accident for two common reasons:
1) they do not possess knowledge in the area of personal injury law; and
2) so that they may concentrate on bouncing back physically and mentally after their injury.
Large insurance companies who are on the hook for paying workers' comp claims frequently try to impede injury victims from obtaining a lawyer because they know of studies that conclude that individuals with a legal representation regularly receive considerably more compensation for their claim compared to individuals who settle their work injury or Social Security disability application alone.
What Is The Value Of My Workers' Comp Claim?
The compensation in a personal or work injury claim is composed of both monetary and non-economic losses. Monetary damages include:
Non-economic damages comprise:
pain and suffering
deformity
disfigurement
loss of consortium
quality of living
& others
There are many other variables that can affect the final valuation of a workers' comp claim such as the age of the injured worker, the insurance coverage available, and the contributory fault resulting in the accident.
While we must embrace the realities in every specific circumstance, our mission is to present the most favorable case possible to the judge, jury, or insurance provider evaluating your claim.
How Long Does An Work Injury Claim Or Settlement Take?
The length of time an injury claim takes to come to a conclusion is usually a factor of the intricacy of the case and how aggressive a legal representative is with settlement dialogue and/or judicial proceedings.
The Disability Guys comprehend the mental and financial pressure a work accident has on the injured party and their loved ones. Because of this, our lawyers work aggressively to position every legal claim with the best chance of a prompt resolution. Our firm is assertive with our litigation plan of action so every dispute can be settled favorably as quickly and as fairly as feasible. The legal counsel tasked with your case can detail a more accurate timeline for resolution after taking the variables in play come to light.
Yonkers Resources for Work Accident Victims
Hospitals near Yonkers
St. Johns Riverside Hospital ParkCare Pavilion – 2 Park Ave, Yonkers, NY 10703
Saint Joseph's Medical Center – 127 S Broadway, Yonkers, NY 10701
Chiropractors in Yonkers
Broadway Chiropractic – 260 S Broadway, Yonkers, NY 10705
Solano Chiropractic Health Services – 1049 Yonkers Ave, Yonkers, NY 10704
Dr. Jodi Jacobs Chiropractor – 909 Midland Ave, Yonkers, NY 10704
Auto Repair Shops
Central Tire & Auto Repair of Yonkers – 51 Central Park Ave, Yonkers, NY 10705
Hughes Motors Corp Auto Repair – 493 Central Park Ave, Yonkers, NY 10705
Sema Auto Repair II – 630 Yonkers Ave, Yonkers, NY 10704
Social Security Disability Lawyers In Yonkers
"Do I Qualify For Disability Benefits?"
Many individuals who have become disabled (physically or otherwise) and are no longer able to work may be eligible to receive short-term or permanent benefits and compensation from federal or state-level disability programs. The most prominent of these disability benefits programs in Yonkers are Social Security Disability Insurance (SSDI) and Supplemental Security Income (SSI).
As with the workers' comp process, the steps to follow when applying for disability can be complex and fraught with obstacles.
Contact The Disability Guys today to learn if you qualify for disability, how much you could receive in monthly benefits, and begin the application process.
If your initial claim was already denied, you still have a chance to appeal the decision. However, winning an appeal is also considered an uphill legal battle which is made easier by an experienced social security disability lawyer.
Contact our law office today to learn more via a free legal consultation. The amount of compensation obtained for each client varies from case to case and depends on the victim's losses. Nevertheless, our lawyers do their best to ensure that the final result covers past expenses and potential future costs.
Past & Upcoming Workers' Comp Webinars & Local Yonkers Events
Event Title: How To Know If You Are Eligible For Workers' Compensation
Date: April 30, 2020 at 9:30PM
Registration: Please email [email protected]
Description: In this webinar, the experienced workers' comp lawyers at our Yonkers, NY office discuss what workers' compensation claims cover in New York. This includes going over possible injuries or illnesses covered by workers' comp insurance and what steps an individual must take after having a workplace accident. This webinar will be by Google Hangouts. To register, please email [email protected]
Our Other Profiles
What Our Clients Say About Us
Mr. Daniels
of TheDisabilityGuys.com
Reviewed by
Jeffrey Goldstein
, on .
"Thank you for all that have done for me.

I highly recommend the firm of Markhoff and Mittman to everyone filing a Social Security Disability claim. I can tell you from my experience that you will receive individualized attention from a team of knowledgeable, caring professionals. Led by attorney Scott Daniels, the team of Beth Kirby, Sharon Baez and Don Bridges worked together to ensure that all the medical records and pertinent facts of my case were gathered and presented to the Social Security Administration to provide me with the best possible chance for a successful outcome to my claim. My contact with Mr. Daniels and the support team included regular emails and phone calls which were responded to promptly. Mr. Daniels, in particular would contact me every so often by phone, just to touch base with me, and let me know that everything was being done and we were on course. I greatly appreciated the friendly, caring treatment that I received from everyone at Markhoff and Mittman. When my hearing date was nearing, Mr. Daniels went over the details of my case with me. It was reassuring to know that all of the facts were ready to be presented. I was impressed with Mr. Daniels presentation of my case and with his knowledge of the Social Security Disability laws."
Rating:
5.0
★★★★★
OUR RECORD SPEAKS FOR ITSELF.
100,000+
PEOPLE REPRESENTED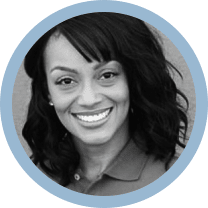 They kept my best interests at heart. Updates on a regular basis of the status of the case and returning of calls was much more prompt after I started dealing with the same lawyers and support team.
Danielle Dexter,
Workers Comp Client from Westchester County
I'm very satisfied with my law firm. I will always recommend Markhoff & Mittman firm to family and friends. It's very important to have professional and supportive Law firm during your case.
Sevdija Lalicic
Workers Compensation Client