Meet Our Team
Our experienced attorneys are here to help.
Meet Our Team
Our experienced attorneys are here to help.
Markhoff & Mittman P.C., also known as The Disability Guys, was founded in 1933 on the idea that people who are injured on the job should be treated with respect. Our firm has been on the forefront of New York workers disability for almost seventy-five years.Today we are as committed as ever to helping people who have had an accident at work recover the compensation that will allow them to move on with their lives.
Brian M. Mittman
Managing Partner / Owner
Brian Is Managing Partner At Markhoff & Mittman, P.C. & Is Experienced In Workers Comp, Social Security & Personal Injury Law
Daniel S. Elias
Partner
Daniel Has Extensive Experience In Labor Law, Medical Malpractice, Personal Injury & Other Practice Areas
Randy Jacobs
Attorney
Randy Has Helped Represent Hundreds of Workers Compensation & Social Security Claimants In Some Of The Most Difficult Cases
Benai Lifshitz
Attorney
Benai Lifshitz has been admitted to the practice of law since 2008. She a 2003 graduate of the State University of New York at Stony Brook where she earned a Bachelor of Arts Degree in sociology and philosophy. She received her Juris Doctor degree from New York Law School in 2007.
Michael Monheit
Attorney/Business Consultant
Michael is the managing attorney of Monheit Law, located near Philadelphia, Pennsylvania and exclusively consults with The Disability Guys Markhoff & Mittman, PC.

Michael P. Dunne
Attorney
We Fondly Remember our Friend and Colleague – Michael P. Dunne 1969-2012. Taken far too young and early.
OUR RECORD SPEAKS FOR ITSELF.
100,000+
PEOPLE REPRESENTED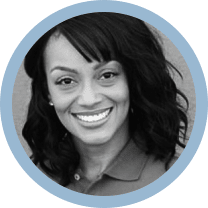 They kept my best interests at heart. Updates on a regular basis of the status of the case and returning of calls was much more prompt after I started dealing with the same lawyers and support team.
Danielle Dexter,
Workers Comp Client from Westchester County
I'm very satisfied with my law firm. I will always recommend Markhoff & Mittman firm to family and friends. It's very important to have professional and supportive Law firm during your case.
Sevdija Lalicic
Workers Compensation Client