NEW YORK DISABILITY PENSIONS
Injured civil servants are entitled to benefits.
NEW YORK DISABILITY PENSIONS
Injured civil servants are entitled to benefits.
Markhoff & Mittman Guides You Through the Disability Pension System
Article 9 of the New York Civil Service Law may entitle you to disability retirement benefits if you are a State of New York employee. This article provides compensation to employees who become fully and permanently handicapped as a result of an occupational disease or injury. Additionally, it permits select persons to retire early based on their age and term of service.
How Does New York's Disability Pension Application Work?
You must submit an application for a disability pension within six months of being placed on involuntary sick leave. This is also known as ordinary disability retirement or accidental disability retirement/three quarters.
The New York State & Local Pension Fund manages three types of disability pensions: one for police officers, firefighters, and educators, one for judges and prosecutors, and one for everyone else. There are no age restrictions on eligibility for benefits.
If your original claim for disability benefits is denied, there is an appeals process. You are not required to await a refusal before taking action. Immediate filing of an appeal is permitted. A hearing officer presides over the hearing, listens to testimony, and renders a ruling.
There are multiple avenues for applying for a disability pension. You can apply via the NYSLRS website, by calling the toll-free number, or by submitting a paper application.
At this stage, it is statistically easier to win a case. Nonetheless, it is possible to lose. Consequently, it is essential to gather all pertinent medical documents within the initial filing period.
New York Government Employee Injured on the Job? You Could Be Eligible For Compensation
If you're like most people, you're weary of the local or state authorities responsible for paying your disability benefits giving you the runaround. You have exhausted all other options without success; it is now time to consult a New York civil servant disability attorney. Since 1990, the attorneys at Markhoff & Mittman, P.C. have assisted injured employees in navigating the bureaucratic maze of the New York State and Local governments. We are skilled at fighting for what you deserve.
We'll handle the necessary paperwork and red tape so you don't have to. And because we recognize the need of maintaining good ties with the government entity that refused your claim, we will not make unreasonable payment demands. Instead, we will request that you receive reasonable reimbursement for what you lost throughout your recovery. What pension disability benefits are available to government employees?
The following are some of the perks accessible to NYCERS members:
– Common Handicap – For persons who suffer from a disability that may or may not be work-related.
– Partial Disability – For those who suffer a partial loss of earning capability owing to a sickness or disability.
– Total Disability – Individuals who are unable to execute their usual job duties due to illness or accident.
The New York State and Local Retiree Health Care Trust Fund provides retirees and their dependents with health insurance coverage.
Members of the New York State and Local Retirement Systems get a monthly pension based on their past earnings. In addition, they receive death benefits when they retire.
How Does the New York City Employees' Retirement System Work?
Over 1,2 million active and retired municipal workers are covered by the New York City Employees' Retirement System. Tier 1, Tier 2, and Tier 3 are the three levels of coverage provided by the system. Your eligibility for a certain tier relies on when you joined the system and the position you held while employed.
Tier 1 consists of all members who enlisted before to July 1, 1973. This group receives comprehensive medical, dental, life, disability, and retirement benefits. However, they do not contribute to Social Security.
Tier 2 consists of individuals who joined between July 1 and July 26, 1976, but who did not hold a position covered by Tier 1. These individuals receive a portion of health care benefits but no pension income.
Tier 3 consists of everyone else. These people receive no benefits from NYCERS.
OUR RECORD SPEAKS FOR ITSELF.
100,000+
PEOPLE REPRESENTED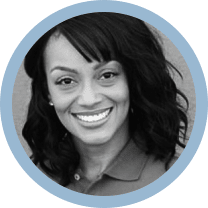 They kept my best interests at heart. Updates on a regular basis of the status of the case and returning of calls was much more prompt after I started dealing with the same lawyers and support team.
Danielle Dexter,
Workers Comp Client from Westchester County
I'm very satisfied with my law firm. I will always recommend Markhoff & Mittman firm to family and friends. It's very important to have professional and supportive Law firm during your case.
Sevdija Lalicic
Workers Compensation Client