Contact The Disability Guys
We're Here To Help
Contact The Disability Guys
We're Here To Help
Need help? No idea what type of case you have or even if you have a case? The best and easiest way to find out if you or someone you care about should pursue a workers compensation or disability claim, is to give our firm a call. We specialize in helping injured workers get back to who they were before their accident.
We are here to offer advice and navigate workers through the workers compensation maze.We represent clients across New York and throughout the country. For more information, or to schedule a FREE initial consultation with one of our lawyers, please contact us by phone or fill out the form provided.
White Plains Office 120 Bloomingdale Road, Ste 403 White Plains, NY 10605 Phone: (914) 946-1452 Fax: (914) 946-0810
Long Island Office 1778 Hempstead Turnpike East Meadow, NY 11554 Phone: (516) 267-6873 Fax: (914) 946-0810
New York City 1825 Park Avenue, Ste 901 New York, NY 10035 Phone:(212) 897-9004 Fax: (914) 946-0810
Brooklyn Office 186 Joralemon Street Suite 701A Brooklyn, NY 11201 Phone: (718) 509-3599
Goshen Office 3 Hatfield Lane, Suite 2B Goshen, NY 10924
320 Robinson Ave #217 Newburgh, NY 12550
OUR RECORD SPEAKS FOR ITSELF.
100,000+
PEOPLE REPRESENTED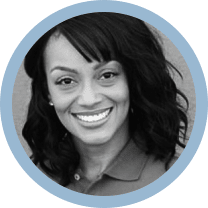 They kept my best interests at heart. Updates on a regular basis of the status of the case and returning of calls was much more prompt after I started dealing with the same lawyers and support team.
Danielle Dexter, Workers Comp Client from Westchester County
I'm very satisfied with my law firm. I will always recommend Markhoff & Mittman firm to family and friends. It's very important to have professional and supportive Law firm during your case.
Sevdija Lalicic Workers Compensation Client