Lump Sum Settlements
Let our lawyers answer any questions you may have about lump sum settlements.
Lump Sum Settlements
Let our lawyers answer any questions you may have about lump sum settlements.
Section 32: What You Need To Know
Section 32 can be one of the most important decisions that an injured worker makes with regard to a workers' compensation claim in New York. Regardless of where you may be in the workers' compensation process, it is important to fully understand your options, especially if you are considering a lump sum agreement.
The Disability Guys have been helping injured workers obtain maximum compensation for decades and have the experience necessary to help you make the best decision based on your circumstances.
What Is A Section 32 Lump Sum?
A Section 32 agreement is an optional waiver agreement between a claimant receiving workers' compensation benefits and a carrier paying workers' compensation benefits. A carrier is typically an insurance company, however, the carrier can also be a third party or a self-insured employer. Essentially, Section 32 is an agreement between an injured worker and the carrier that is responsible for paying that worker's benefits in which these two parties agree to a lump sum settlement as opposed to ongoing weekly payments. In other words, if a Section 32 agreement is approved by the New York State Workers' Compensation Board, an injured worker will receive a single "lump sum" payment to cover future loss of income and will also typically cover medical expenses as well.
Lump Sum Agreement Vs Weekly Benefits
A Section 32 lump sum agreement typically ends an injured worker's right to ongoing workers' compensation payments and also ends the carrier's obligation to pay those wages.
As a result, it is important for an injured worker to consider any future medical expenses that may incur due to the work-related injury including any surgery, physical therapy, prescriptions and other costs. It is advisable to seek help from  and consult with an experienced New York workers' compensation attorney before making a final decision on a Section 32 lump sum agreement.
Changes to New York Workers' Compensation Law in 2007 capped the time for which an injured worker is able to receive benefits for a permanent partial disability. Therefore, receiving a lump sum may be advantageous for those who have been determined to have suffered permanent disability.
In the long run, you may not receive as much compensation if you decide to agree to a lump sum settlement, but this is not always the case. Additionally, there are several other factors to consider which may be more important than the total compensation received when determining whether or not to take a lump sum payment.
What Is The Process Involved In A Section 32 Lump Sum Settlement?
In the context of a New York Workers' Compensation claim, a lump sum settlement is a final agreement which cannot be reversed. However, there are several necessary steps that must be completed before a lump sum agreement can be settled.
First, a proposed agreement must be approved from a New York Workers' Compensation Judge. Then there will be a ten day waiting period in which either party involved in the agreement may withdraw and lastly, the final decision will be issued.
After issuance of the final decision in a Section 32 agreement the lump sum payment is made and the case is closed.
Contact The Disability Guys To Discuss Your Options
Deciding whether or not to negotiate a Section 32 agreement is a big decision that you should take very seriously. Understanding your options with regard to a lump sum settlement is very important before making your final decision.
If you are currently receiving workers' compensation or are hoping to, contact The Disability Guys today for a free consultation. We represent injured workers throughout New York and have been doing so for more than 80 years.
We will help you analyze your options and make an optimal decision based on your specific circumstances.
Call The Disability Guys at (914) 946-1452 or contact us online for a free consultation.
OUR RECORD SPEAKS FOR ITSELF.
100,000+
PEOPLE REPRESENTED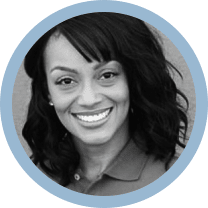 They kept my best interests at heart. Updates on a regular basis of the status of the case and returning of calls was much more prompt after I started dealing with the same lawyers and support team.
Danielle Dexter,
Workers Comp Client from Westchester County
I'm very satisfied with my law firm. I will always recommend Markhoff & Mittman firm to family and friends. It's very important to have professional and supportive Law firm during your case.
Sevdija Lalicic
Workers Compensation Client