What Is Negligence and How Does It Apply To A Workers' Compensation Claim?
Let our expereienced attorneys answer all of your workers' comp questions.
What Is Negligence and How Does It Apply To A Workers' Compensation Claim?
Let our expereienced attorneys answer all of your workers' comp questions.
What Is Negligence?
The majority of work injuries are caused by the negligence of the worker, another employee, an employer or a third party. Regardless of who was at fault for the injury, when a worker suffers harm while performing his or her job duties, he or she may be entitled to workers' compensation benefits.
Defining Negligence in a Workers' Compensation Claim
Negligence is defined by the Legal Information Institute of Cornell University Law School as "a failure to behave with the level of care that someone of ordinary prudence would have exercised under the same circumstances." In short, when someone fails to act in a reasonable manner to keep themselves or others from harm, they are negligent.
In regard to a work injury, negligence can take many forms:
A worker may fail to wear his employer-provided safety helmet and suffer a concussion from a falling object.

An employee may forget to turn off a machine and cause an overheating accident that burns another worker.

An employer may neglect to repair a broken ladder, resulting in an employee falling and breaking a leg.

A manufacturer may fail to warn businesses that there is a defect in one of its machines, and injury may result from a malfunction.
In each of these cases, a party was negligent in keeping themselves or others from harm, even though it was within their power to do so.
Your Rights to Workers' Compensation Benefits, Regardless of Fault
When filing a workers' compensation claim in New York, there is no consideration of who was at fault for your injury or illness. The only exception to this rule is if your injury was caused by the influence of drugs or alcohol or a willing attempt to do harm to yourself or another.
If you have been injured at work and you believe it was due to the negligence of a co-worker, your employer, or a third party such as an equipment manufacturer, you still must file an injury claim with your supervisor and then pursue workers' comp benefits.
If a third party is responsible for your accident and resultant injuries, you may be able to pursue a lawsuit against that party. If you're in the construction industry and a property owner or general contractor fails to ensure a safe worksite, you may be able to pursue a claim for pain and suffering damages.
Your Workers' Compensation Claim Could Be More Complex – We Can Help
If you suspect that your work injury was caused by a third party's negligence, you may have more than just a basic workers' compensation claim on your hands. At Markhoff & Mittman, we help injured workers in New York City and the surrounding areas explore their legal options to compensation for their work injuries. Contact our offices to schedule a free consultation.
OUR RECORD SPEAKS FOR ITSELF.
100,000+
PEOPLE REPRESENTED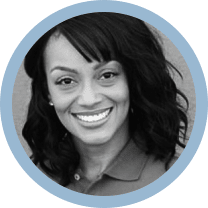 They kept my best interests at heart. Updates on a regular basis of the status of the case and returning of calls was much more prompt after I started dealing with the same lawyers and support team.
Danielle Dexter,
Workers Comp Client from Westchester County
I'm very satisfied with my law firm. I will always recommend Markhoff & Mittman firm to family and friends. It's very important to have professional and supportive Law firm during your case.
Sevdija Lalicic
Workers Compensation Client