Can The State Garnish My Workers' Compensation Check For Child Support?
Our attorneys can answer your workers' compensation questions.
Can The State Garnish My Workers' Compensation Check For Child Support?
Our attorneys can answer your workers' compensation questions.
Workers' Comp & Child Support: The Facts
New York may order garnishment of your workers' compensation check to pay child support. Workers' comp is essentially a replacement of your usual wages while you are injured and recovering or for a permanent impairment you suffered on the job. In fact, the state makes mention of workers' compensation in determining the amount of child support that the noncustodial parent will pay.
New York law stipulates that income used to calculate child support includes the following in addition to gross total income reported on a federal tax return (NY Dom. Rel. Sec. 240-1b(b)(5)(iii)):
workers' compensation benefits;

disability benefits;

unemployment insurance benefits;

veterans benefits;

pension and retirement benefits;

fellowships and stipends; and

annuity payments.
Noncustodial parents who fail to pay their child support may see their workers' compensation benefit check or lump sum payment garnished. A custodial parent may contact the courts to request garnishment if he or she is not receiving court-ordered payments.
How does garnishment work?
The New York Workers' Compensation Board or insurer will deduct money from the noncustodial parent's benefit check. Often the WCB or insurer sends the check to the New York State Division of Child Support Enforcement, which then forwards the check to the custodial parent. This ensures the custodial parent receives child support payments without relying on the noncustodial parent to make the payments.
If the noncustodial parent is behind on child support and files a workers' comp claim, NYDCSE will receive notice of the claim. Through the Insurance Match Program, a federal law established in 2006, insurers notify state and federal child support enforcement agencies when a person with child support in arrears files an insurance claim, such as for workers' compensation.
According to the New York City Department of Social Services, there was $739,840,294 in child support collected in New York in 2012.
What happens if I receive a lump sum settlement in my case?
When a worker receives a lump sum settlement and he or she has child support arrears, the NYDCSE puts a lien on the settlement. If there is money left over in the settlement after the child support is paid off, then that money is given to the claimant.
For claimants without child support arrears, there is a good chance that some of the settlement will go towards child support payments. Usually, the lost wages part of the settlement is considered child support. The child support deduction is taken from that portion of the settlement. For example, if someone receives $50,000 in lost wages in a settlement, and his or her support payments are 20 percent of income, the claimant may have to pay $10,000 to the custodial parent.
Contact Markhoff & Mittman to discuss how any child support obligations or arrears will affect your workers' compensation settlement and for help recovering fair workers' comp benefits after your injury. Call our office or contact us online to set up a free consultation.
OUR RECORD SPEAKS FOR ITSELF.
100,000+
PEOPLE REPRESENTED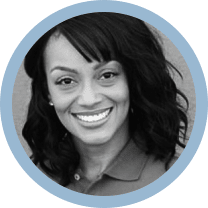 They kept my best interests at heart. Updates on a regular basis of the status of the case and returning of calls was much more prompt after I started dealing with the same lawyers and support team.
Danielle Dexter,
Workers Comp Client from Westchester County
I'm very satisfied with my law firm. I will always recommend Markhoff & Mittman firm to family and friends. It's very important to have professional and supportive Law firm during your case.
Sevdija Lalicic
Workers Compensation Client