What Are The Non-Medical Requirements For Social Security Disability?
Let us answer all of your Social Security Disability questions.
What Are The Non-Medical Requirements For Social Security Disability?
Let us answer all of your Social Security Disability questions.
Non-Medical SSD Program Requirements
You'll have to qualify medically for Social Security disability benefits, but you'll also have to meet program requirements depending on if you're applying for Social Security Disability Insurance (SSDI) or Supplemental Security Income (SSI). Establishing that you meet these requirements is just as important as establishing your disability, so seek help from an attorney if your claim was denied and you believe you should qualify.
Non-Medical Qualifications for SSDI
SSDI is a program intended for disabled individuals who have earned enough work credits and do not earn substantial gainful activity in their current employment. You earn one work credit per $1,200 you earn in 2014, but you can earn only up to four work credits per year.
One of the most important non-medical requirements needed to qualify for SSDI is that you possess the appropriate number of work credits.
The number of work credits you need depends on your age:
Disabled before 24 years old: You need six credits (1.5 years of work) in the three years prior to your disability.
Disabled between 24 and 30: You need credits for half of the amount of time between when you turned 21 and when you became disabled. So if you're 27, six years have passed since you turned 21 and you need work credits for three years (a total of 12).
Disabled at 31 or older: You need at least 20 credits over the last 10 years before disability. So if you're 43, you'd need five years of work (20 credits). You will often hear people say you need to have worked five of the last ten years
You also must not earn what the SSA defines as "substantial gainful activity." In 2014, this is $1,070 per month for disabled individuals who are not blind and $1,800 for individuals who are blind. So if you earn any more than the applicable amount, you will not qualify for SSDI.
Non-Medical Qualifications for SSI
SSI is a need-based benefit. It is intended for individuals who are either blind, disabled, or aged 65 or older and who meet certain income and resources requirements. In 2014, the income limit is $721 per month for individuals and $1,082 for couples.
Income for SSI recipients includes:
earned wages from work;
money received from other sources like workers' compensation, VA benefits, friends, relatives, etc.; and
free food or shelter that you receive.
The resources limits are $2,000 for an individual and $3,000 for couples in 2014. Resources include:
cash;
land;
vehicles;
personal property;
life insurance; and
investment assets like bank accounts, stocks, etc.
If you're not sure whether you qualify for SSI based on the income and resources requirements, talk to an attorney for assistance. An attorney can help establish eligibility based on non-medical Social Security disability requirements in addition to disability requirements. Your lawyer can help appeal a denied application as well.
OUR RECORD SPEAKS FOR ITSELF.
100,000+
PEOPLE REPRESENTED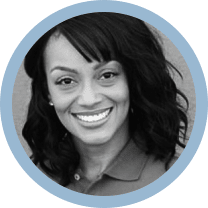 They kept my best interests at heart. Updates on a regular basis of the status of the case and returning of calls was much more prompt after I started dealing with the same lawyers and support team.
Danielle Dexter,
Workers Comp Client from Westchester County
I'm very satisfied with my law firm. I will always recommend Markhoff & Mittman firm to family and friends. It's very important to have professional and supportive Law firm during your case.
Sevdija Lalicic
Workers Compensation Client