We Are Hiring!
Learn More Below
We Are Hiring!
Learn More Below
Meet The Disability Guys of Markhoff & Mittman, PC
Markhoff & Mittman, also knows as The Disability Guys, was founded in 1933. We are committed to helping injured workers get the benefits they deserve and find our reward in helping people move on with their lives.
As a firm we embrace our core values:
o We value our community – a safe place to share, learn, grow and support each other.
o We value improvement – of ourselves and our community through education and continual learning
o We value saying what we will do and doing what we say – through persistence, dedication, responsiveness and integrity
Working Here: The Perks and Benefits
Remote work available
Medical, Dental and Vision insurance after 3 months of FT work
401(k)
Free parking at main office in White Plains, NY
Free access to building's gym in White Plains office
Rooftop access at White Plains office
White Plains office near:

Bloomingdales store
Whole Foods
Walking distance to downtown shops and restaurants

Free shuttle service to and from White Plains train station to White Plains office
Emphasis on personal and career growth and learning
2 weeks minimum of general onboarding and then training based on job position
Fun always around the corner at work
H Tag HERE
Position B
Position C
Position D
To apply please click the link below and attach your resume and cover letter along with your name, email, phone and position you are interested in.
OUR RECORD SPEAKS FOR ITSELF.
100,000+
PEOPLE REPRESENTED
WHAT EMPLOYEES ARE SAYING.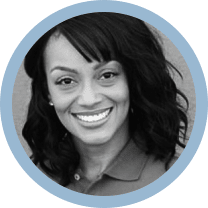 The Place To Be
Markhoff and Mittman is an incredible place to work. It has a great balance between work and family life. The workplace culture is encouraging and supportive. It's also a great place to learn, grow and succeed.
Markhoff & Mittman, PC, a Great Place to Work
A typical day at work, we all work as a team, we have morning huddles so that we can talk about the agenda for the day and what to expect or not, I like this because it helps you manage your day more effectively. Management is great in that you feel like you are part of a team, your input is valued and they are willing to help in any area, no task is too small for them, in other words you never get the sense that because they are in a management position they are beyond helping you with your tasks. It feels like a family working here. We are all working together to do whatever it takes in order to move our client's case forward towards the right resolution so that they can get back to living the life that they deserve. We aim to provide that "Unexpected Legal Experience" and not just to our clients but for each other as well.