How Can I Stay Afloat While Waiting For Social Security Disability Approval?
Our goal is to make sure our clients get all of the information they need.
How Can I Stay Afloat While Waiting For Social Security Disability Approval?
Our goal is to make sure our clients get all of the information they need.
ATTENTION: THE FOLLOWING IS FOR INFORMATION PURPOSES ONLY!
WE ARE A LAW FIRM 

NOT

A LOAN COMPANY!
Social security disability (SSD) approval can take a long time.
Since benefits won't arrive quickly, you need to make plans for how to stay afloat while living in one of the most expensive regions of the country.
While certain options might be available like emergency advance payments or interim assistance, you may start by cutting costs the old fashioned way: streamlining your budget.
Some of the things you can do to save money are:
What are emergency advance payments?
According to Social Security Administration (SSA), emergency advance payments could be available for new Supplemental Security Income (SSI) claimants if eligibility looks likely. These advance payments pay up to a month of SSI benefits (federal payment plus state supplement).
The SSA will recover this advance payment from future SSI benefits. They may do so in full starting with the first SSI payment, or may take repayment in increments over up to a six-month period. The specifics of the repayment will depend on the circumstances of your case.
If the SSA denies your claim because it finds you are not disabled, it waives the repayment. If it denies the application for other reasons, then it will treat the payment as an overpayment.
What is interim assistance?
An interim benefit is similar to an emergency advance payment, but it comes from the state rather than the SSA. In New York, the Human Resources Administration (HRA) Safety Net Assistance (SNA) program provides interim assistance payments.
You may qualify for this assistance from the time you were eligible for SSI benefits until you receive your initial SSI payment. The SSA will send the initial payment to the HRA. It will notify the HRA that you are approved for SSI and then the HRA will determine how much interim assistance you receive.
The SSA will deduct this amount from your initial payment and send it to the HRA. You will get anything that remains. If you received more interim assistance than you will receive on your initial SSI payment, your entire check is sent to HRA.
Do I need to hire a lawyer?
Social Security disability is difficult to navigate and may present problems with delays. A lawyer can help you make sure you get the benefits you deserve, allowing you to suffer less stress and focus on being healthy and working on your disability. An attorney can also provide assistance if your claim is denied and you wish to appeal the decision.
So if you need help applying for Social Security disability benefits in the New York City area, call the law offices of Markhoff & Mittman at 866-205-2415 or 866-205-2415 for a FREE consultation, or contact us online.
OUR RECORD SPEAKS FOR ITSELF.
100,000+
PEOPLE REPRESENTED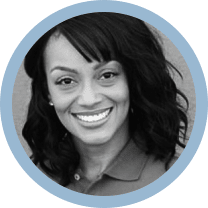 They kept my best interests at heart. Updates on a regular basis of the status of the case and returning of calls was much more prompt after I started dealing with the same lawyers and support team.
Danielle Dexter,
Workers Comp Client from Westchester County
I'm very satisfied with my law firm. I will always recommend Markhoff & Mittman firm to family and friends. It's very important to have professional and supportive Law firm during your case.
Sevdija Lalicic
Workers Compensation Client